Become A Freelance Digital Accountant
KUDO's education platform helps people develop job-ready skills for success as a Freelance Accountant, by learning QuickBooks from Experts.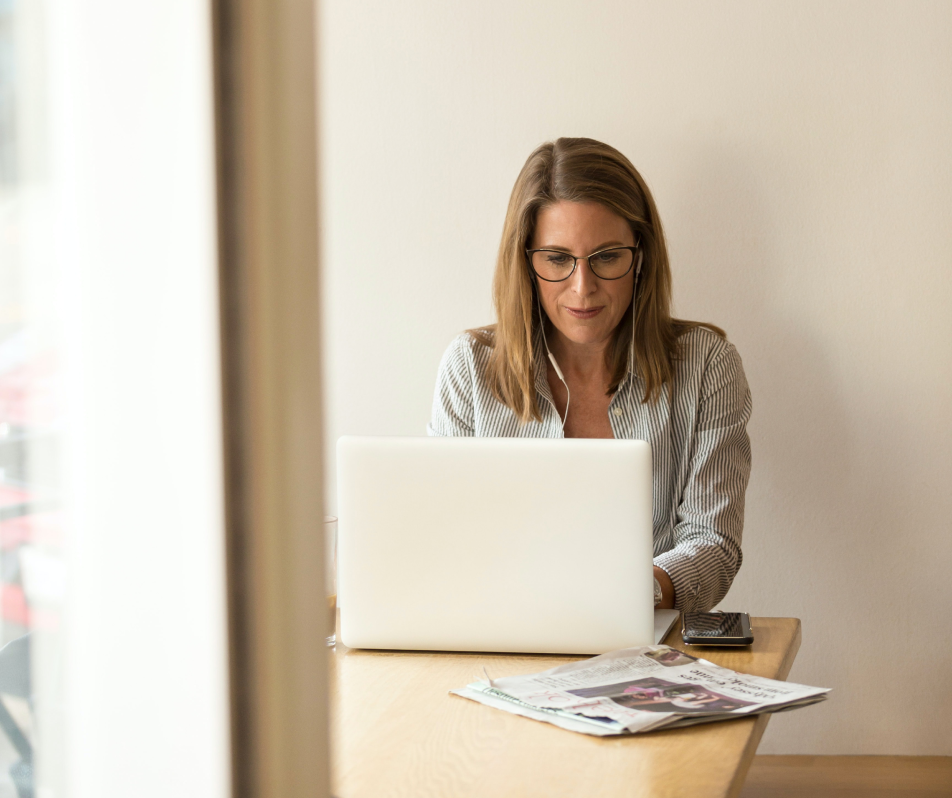 GET QUICKBOOKS CERTIFICATION​
QBCU exam is performance-based and designed to measure professional competency in the real-world use and application of QuickBooks software.
SUBSCRIBE TO KUDO ALUMNI​
KUDO Alumni help you improve your knowledge on latest accounting technology trends and marketing tips for you as a freelancer.
START GETTING JOBS​
Online platforms like Upwork, Fiverr, Freelancer, connect businesses with freelancers, independent talent, and agencies around the globe.
When you're a freelancer, your success depends totally on you. So, you must educate and train yourself to be the best professional you can, and to constantly improve your abilities, skills, and knowledge.
Here is when KUDO comes in. KUDO is an education platform for equipping students with accounting soft and hard skills so they can use them to work in the Gig Economy. KUDO's first training is Become Freelance Digital Accountant.

Become Freelance Digital Accountant
Become Freelance Digital Accountant is a training designed for people with entry-level accounting experience who want to elevate their growth by upgrading their skills and leveraging technology to work as a freelance accountant.
Below you can find the Training Curriculum in detail for Becoming Freelance Digital Accountant. The Curricula is separated based on topics and what you will get to learn on each one.
The QuickBooks Online course will teach you about getting started with QuickBooks Online, how to effectively and efficiently use QuickBooks to manage daily bookkeeping tasks and develop an understanding of how the data is entered, processed and reviewed and how to customize QuickBooks to meet the specific needs of a business.
The soft skills course will teach you all the essential information you need to start a career as a freelancer, as the latest work trend and start working for gig economy via most famous platforms from anywhere, anytime. From meeting existing clients, to pitching to new ones, and from managing your day-to-day tasks to bookkeeping and submitting your tax return. Whatever it is you do you need a range of skills to ensure your freelance career is a success.
Approved Courses Worldwide
Monday, Wednesday, Friday
400€ + QuickBooks Certified User Voucher FREE (worth 200€)
Each participants needs to have their own device
Registration Form & Details
Please wait 30 seconds for the form to be submitted. Thank you for your patience…
Quickbooks Is An Industry Standard With 8 Million Users
Quickbooks Online Users Worldwide
Freelancers Represent About 36% Of The Global Workforce In 2021
Is The Average Income For Freelancers.
We Are Digital Transformation Experts
KUDO is powered by Melita&Partners, a QuickBooks Solution Provider and Consulting Company located in Prishtina, Kosovo. Since 2010 Melita&Partners has performed thousands of client engagements across several industries in the region with very strong expertise around QuickBooks implementation, integration and business processes. Since 2019, Melita&Partners is offering digital accounting services to clients in Kosovo and UK.

Advanced QuickBooks Solution Provider

QuickBooks Certified ProAdvisor's
QuickBooks Certified User's
Hear what people are saying!
Fatlinda Kuqi
Kudo Education equipped me with the right skills to do accounting from wherever I want ans still enjoy it. The level of lectures with practical examples have exceeded my expectations. I feel honored to have been taught by a real professional on the field.Looking forward for the upcoming journey together!
Valentina Selimi
Find a field that interests you. Get better at it. Keep at it. The better you get, the more you'll enjoy it. Invest in your education. The best decision I ever made was enrolling in the Become a Freelance Digital Accountant training by KUDO. Hats off!"
Zana Radoniqi
KUDO has given me everything needed to become a freelance digital accountant. Freelancing now looks way more convenient for my lifestyle.
Valmira Pajenga
Was one of the best Professional Training that i ever had. This Training was very important for me because it represented a good opportunity for growth and knowledge in order to improve my job skills to become a successful freelancer. A big Thanks to Melita and Erlisa for all the professionality during all the training. Wish you all the best!
Enea Feci
The training was very useful for the quick-book accountant knowledge. Also creating an attractive profile as new freelancer. The material and training hours were enough to help starting as an bookkeeper
Ina Prifti
I am very happy being part of this training.Thank you for the work done and continued success.
Aida Nallbani
It was a pleasure for me to be part of such a training. It was professionally organized and full of new things to learn and practice. The trainers were very responsible and always ready to assist with anything required or asked. Thank you
Malda Lato
Would recommend anyone to follow this training as it is very valuable for practicing the profession as a freelance digital accountant.
Nelitana Pacrami
It was a great pleasure to participate in this training. It has given me new concepts regarding employment opportunities for accountants. For sure I will recommend it to other people, I have already done it. Can't wait to see your next steps, mines also, and hopefully together as well! 🙂
Donika Demjaha Mulliqi
The experience I got in the field of accounting and banking helped me to grow into a successful accountant in the area. But I could not avoid the new trends as information about the new tool called QuickBooks kept coming from everywhere. Clients are demanding it, coolleagues are earning from it and it takes much lees effort than the regular office job
Valona Azemi
I want to thank The Kudo Familu and lecturers tha successfullu guided me throught this journet. I cant wait to see what the future holds for me.
Mirlinda Shala Duraku
The trainging was iteractive with expert knowledge for QuickBooks and it helped me make my first serious steps in accounting.This helped me enter the accounting market in the US immediately. I stronglu recommend for all accounting people to follow the training because it will open doors for working internationally.
Faton Zeqiri
QuickBooks Online Certified User makes me more competitive not onlu in the local job market, but globally as well
Fjolla Azemi
Working with QuickBooks made me understand many financial concepts, and QuickBooks software is grate addition of my professional development
Besnik Uka
The QuickBooks training provided by Melita& Partners has been excellent from start to finish. The training by the staff of Melita&Partners has managed to explain the complicated thing in a very simple,practical way. Their expertise,enthusiasm and willingness to address any questions has made the training an excellent experience that has helped me advance further. Therefore I recommend everyone to enroll in trainings offered by M&P
Frequently Asked Questions
What size companies use Quickbooks?
QuickBooks is the number one software used worldwide for small and medium enterprises
Is QuickBooks used in Europe ?
Yes! It is used in Europe and globally
Can I attend the training online ?
Yes! The training will be in hybrid mode. You can choose to attend the training physically or online
What certificate do you get after successfully completing this training?
After finishing the training you will earn a certificate for successfully completing "Become a Freelance Digital Accountant" training, which shows that you have the skills and are ready to work as a Digital Accountant
Will Become a Freelance Digital Accountant Training help me start working as a Freelancer ?
Yes! As part of the training the lecturer will help you create accounts in various freelancing platforms so that you can apply for jobs
How will KUDO help me for further development ?
Worried about getting your first job as a Freelancer? We got your back. Get 100% support from Certified Accountants for 2 months after completing the training in your first job as a Freelancer with QuickBooks so that you get return from your investment in this training.